Observations - Brush-tailed Phascogale
Brush-tailed Phascogale -
Watsons Creek habitat link project
Images from Wayne Williams - taken at the Watsons Creek habitat link project which forms a link between unburnt forest in the Kinglake National Park Everard Block and Warrandyte-Kinglake Nature Conservation Reserve.
The project incorporated the use of discarded pine and hardwood logs throughout the habitat link area. These logs have provided valuable feeding habitat for the Brush-tailed Phascogales.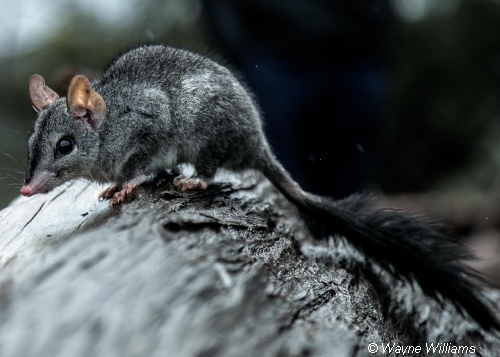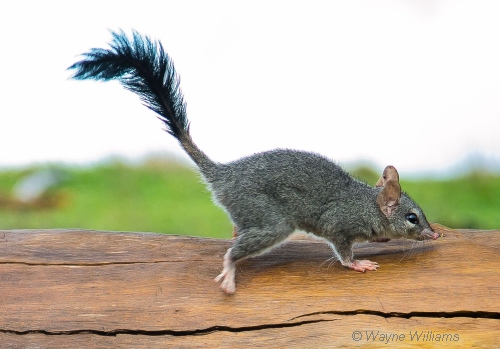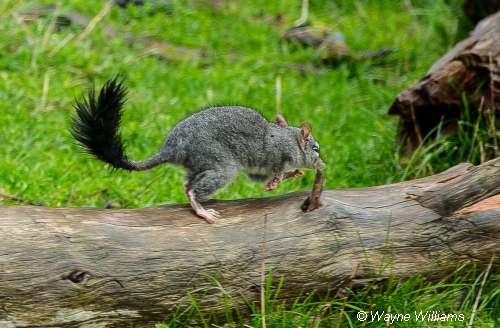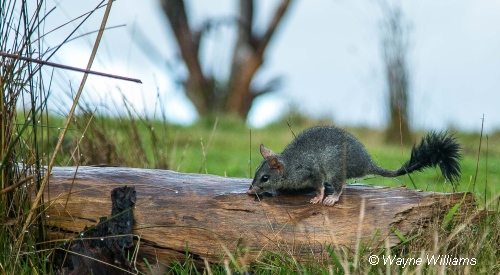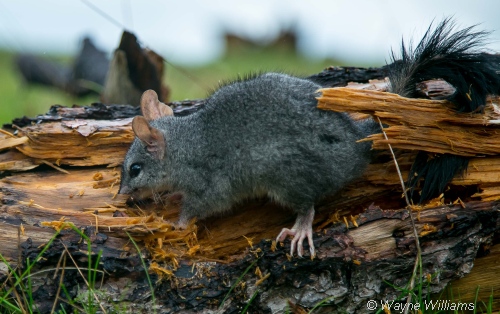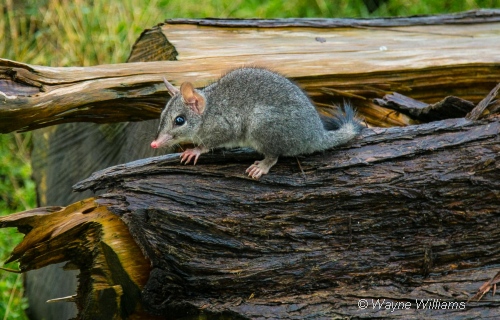 Watsons Creek habitat link report (pdf)
---
Brush-tailed Phascogale - Macedon Ranges Shire
Images Provided by William Terry, Environmental Programs & Education Officer , Macedon Ranges Shire.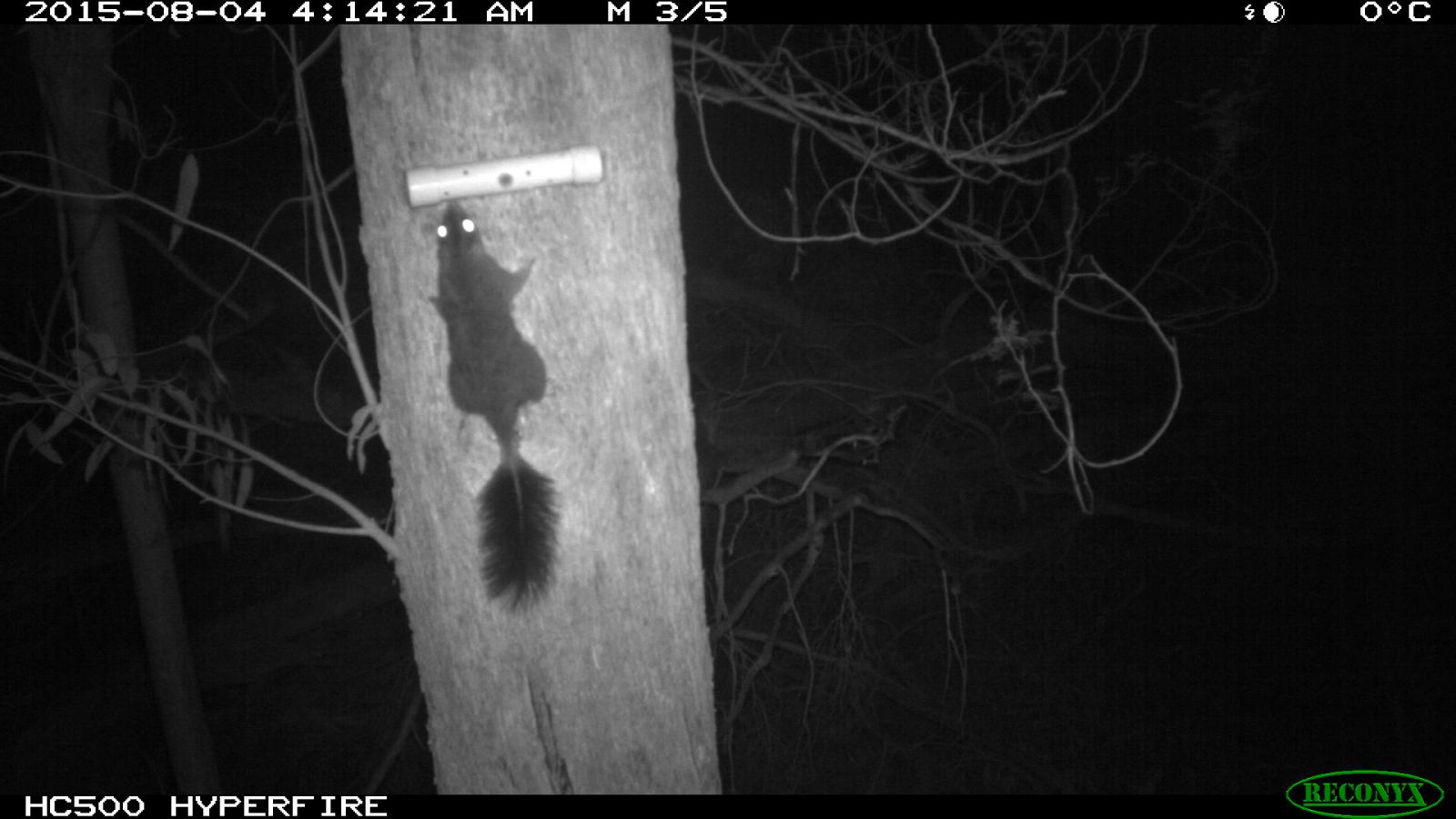 Phascogale at night - taken by remote camera in Macedon Ranges Shire
Phascogale found dead with some puncture wounds on belly, tail and back leg (cause unknown).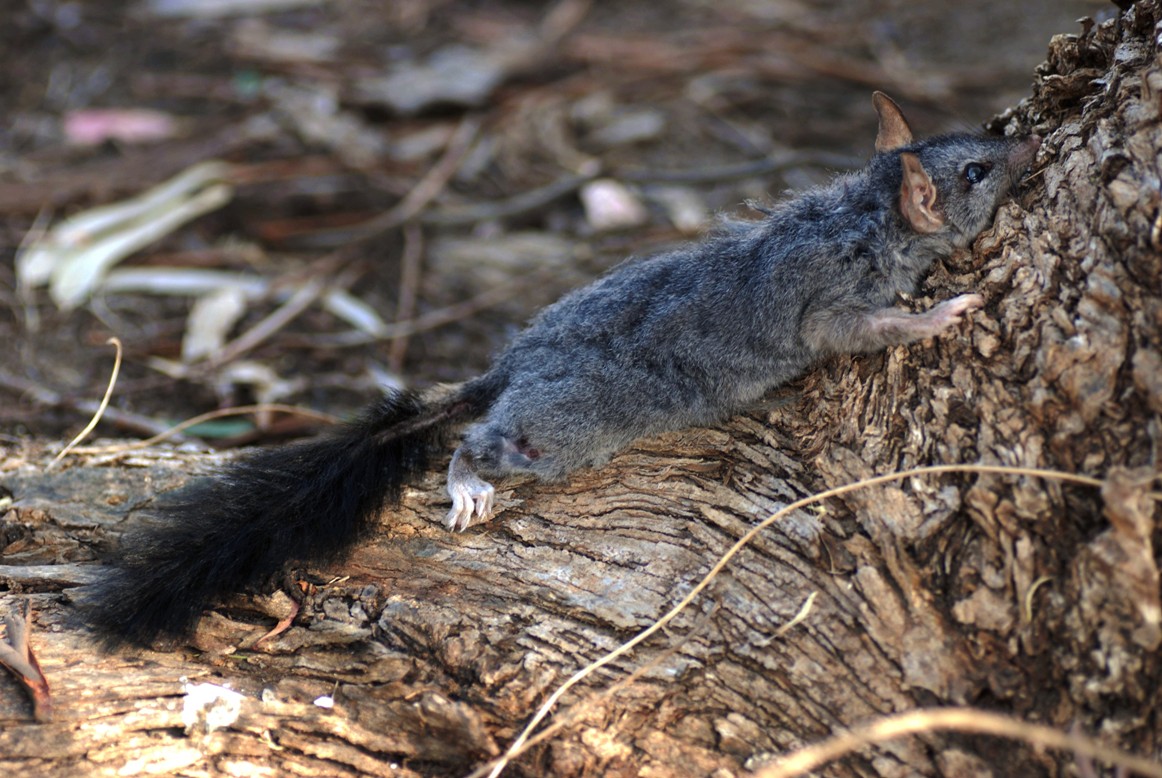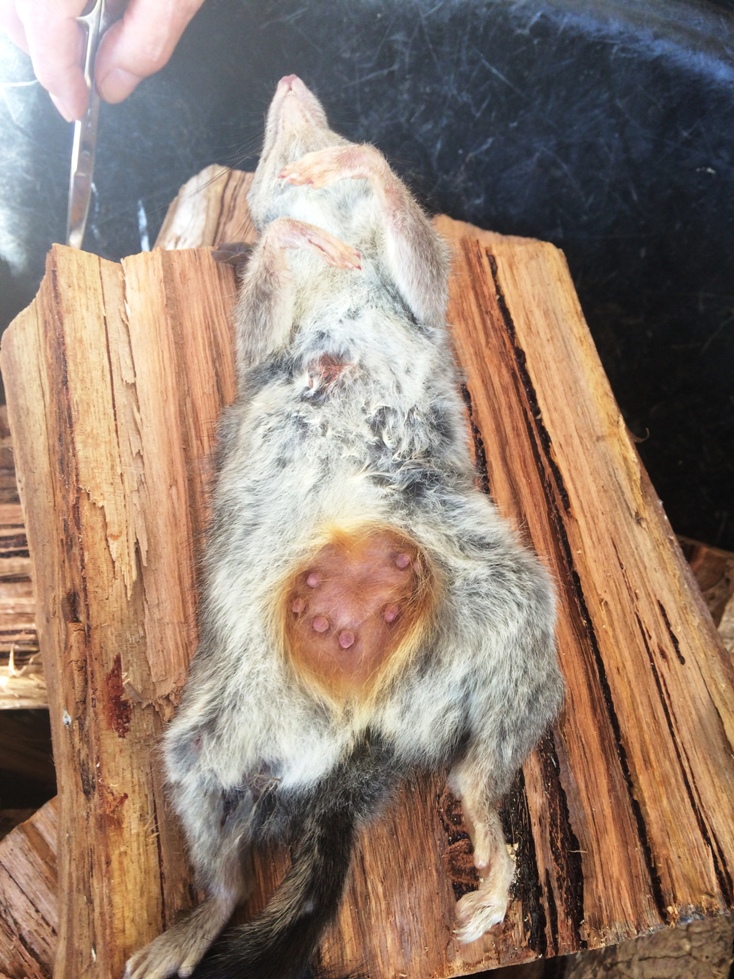 Note the six teats indicating this female was suckling young at the time which is a shame as they will have most probably starved.